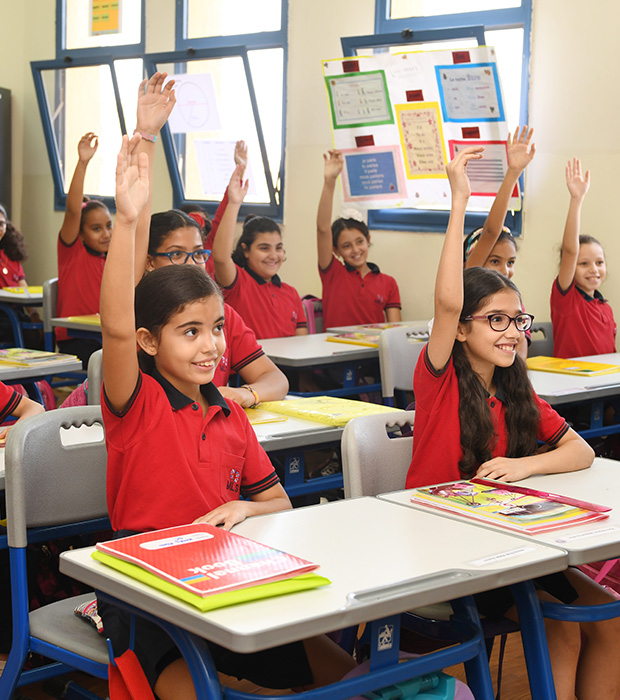 Primary School
Welcome Message from the Head of Primary
It is my great pleasure to welcome you to Madinaty Integrated Language Schools. It is an honor and privilege to serve as MILS Head of Primary stage. I have had a life-long passion for working with students from kindergarten to high school. As a 26-year-educator, I do believe that a school is an inclusive and empowering learning community which fosters confident learners who dare to be excellent. One of my basic convictions is that education is an ongoing process and it is my duty to contemporize both teachers and students with all the tools needed to pan out in today's digital community. It is an incredible responsibility for me to make a positive impact in their lives too.
MILS is a school of thinkers; Your child will be invited to question, explore, discover and reflect upon the learning process. We inspire our students to become active participants. We encourage and teach creativity, problem-solving, critical thinking, global citizenship, communication, and having a growth mindset so all students will learn to face challenges with confidence and perseverance. We focus on the enrichment of our students' learning by involving them in both scholastic and co-scholastic activities which helps explore their talents.
Your family is now part of an exceptional learning community. Parental involvement is a significant factor in students' success. At MILS, we value parents' input and always look forward to a strong partnership.
Samira Elsabban
Head of Primary Stage
Curriculum Overview
Madinaty Integrated Language Schools as an educational institute follows the official Egyptian government curriculum for students k-12. The pedagogical orientations of the school are inspired by the educational tradition. They are based on quality teaching and personal attention at the pace of each student. With intellectual curiosity, creativity and problem-solving skills, students will be prepared for a rapidly changing future.
At MILS, we believe that we live in a world of knowledge in which vast amounts of information are available via any search engine. We teach our students how and what to do with their knowledge. The future belongs to those who are taught to ask smart questions, synthesize facts, identify information and create solutions. Your child's future begins here!
Our highly dedicated, well-trained professional teachers work as a team and constantly seek better ways to teach young minds. They develop and personalize the curriculum, so it is relevant, engaging and challenging for each student .They extend areas of strength , support areas of weakness and attend to the emotional ,social and physical wellbeing of every student.
The primary school curriculum focuses on:
Subject-based learning such as languages, mathematics, science, art, music and social studies.

Knowledge skills through subject-based learning and project work.
Character development through daily interaction, Character and Citizenship Education and co-curricular activities.

Course length

6 years (Primary 1 to 6)

Subjects
English Language

Arabic (Mother Tongue Language (MTL))
Mathematics

Science

Art

Music

Physical Education

Social Studies

Character and Citizenship Education