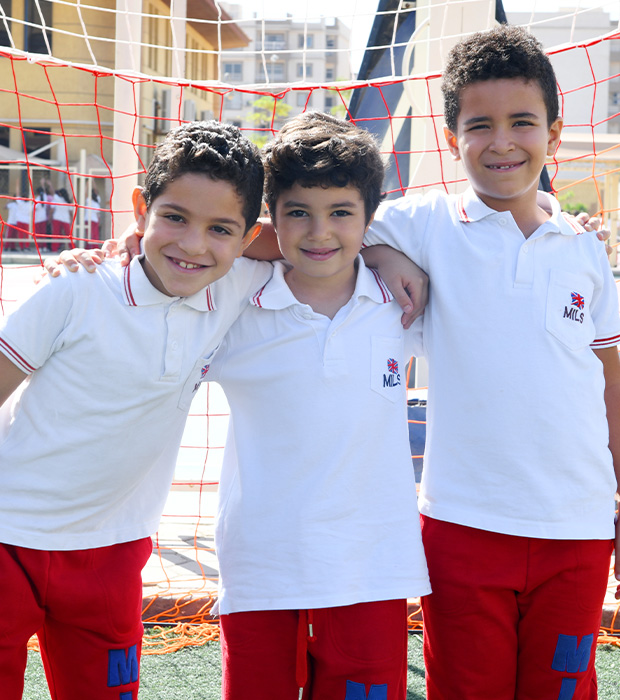 Facilities and Student Life
Our school facilities that help shape our student's full potential
Located in the heart of Madinaty City, MILS is a national language school with all the facilities of an international school
Classrooms are spacious allowing fresh air, equipped with smart boards and air conditioners. The school corridors are wide and covered with remarkable pieces of art designed by our students under the supervision and guidance of our talented arts team.
We have fully and highly equipped science labs with all required apparatus, materials and instruments.
ICT, music, multimedia and arts rooms reflect the priority given to these subjects as an essential part of our students education.
Our library hosts books covering different topics to cater for the inquisitive needs of all our students.
Sports facilities include private gardens for our young KG students, a football pitch, a basketball court, a handball court, a volley ball court, several green areas and a multipurpose indoors gym (to be checked).
A well-equipped clinic and a full time specialised doctor who ensures regular checks, first aid and emergency provision.
Gallery of our Facilities